Top 5 Best Free DVD Ripper software for Windows

October 24, 2012

admin

2 Comments
I have collected top 5 free & best DVD ripper software for windows.
Handbrake
The Handbrake is a program that converts videos in various formats, with the advantage of being a free open source tool. The program
is compatible with devices such as Apple TV, iPod, iPhone, Xbox 360, PlayStation 3 and PSP.
This software brings two new major features: compatibility with Blu-ray discs and the ability to edit the settings of a conversion directly from the files that are already in line to be processed. The interface is relatively simple and the menus are straightforward.
WinX DVD Ripper
WinX DVD Ripper is very intuitive, since all options are easily selectable. Being able to choose which audio and subtitle that will be used
to extract the file is a very strong point.
WinX DVD Ripper is a great program, suitable for those who want to create backups of DVDs. Moreover, its visual beautiful, easy to use and allows you to choose the format quality for which the conversion will be done.
DVD Shrink
DVD Shrink is one of the most used and free application for ripping the DVDs.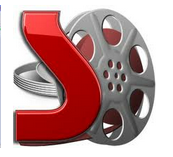 DVD Shrink is a great option for you to make copies of the discs, remove subtitles, make edits, cutting pieces of inserting video.
There are two basic ways to use DVD Shrink: Full Disc and Re-author.
FormatFactory
The FormatFactory is a good application for converting any images, videos and audio files to the format you want and its free. It has a
simple interface, with features well located and easily accessible buttons, well within reach of the mouse.
If you need a simple and very intuitive to start converting your files, FormatFactory is one of the best options.
DVDFab HD Decrypter
DVDFab HD Decrypter is a simple program to use, through which you can make backup copies of DVD content and Blu-rays.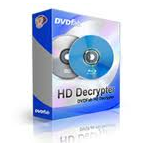 This software is capable of copying whole disks or only part of it. For example: you can copy only the main parts of movie instead of the entire contents. It also manages to create backups of DVDs protected.
2 Responses to Top 5 Best Free DVD Ripper software for Windows