Top 5 Best Free DVD Player Software for Windows

October 22, 2012

admin

1 Comment
Top 5 list of free and best DVD player application for windows you can find in market.
VLC Media Player
The VLC Media Player is an open source multimedia player and very powerful. This application compatibility for major audio and video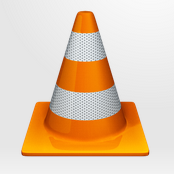 formats used today, allowing you to enjoy all kinds of content.
For long time VLC Media Player has proven to be one of the best players in the market, mainly due to its wide support for audio and video. Furthermore, it is useful for both experienced people and for those who are using for first time.
The VLC Media Player is known as the player who "plays everything". And this is no accident, because he has resources that allow, in some cases, even execute corrupt files. The fact of having open source is another advantage of this program because it results in constant developments.
Moreover, the simple interface and uncomplicated operation enable you to find everything you want from the first time you use the player. Being able to customize your look is another attraction of the VLC Media Player.
Overall, VLC Media Player worked correctly during our tests, running all the videos and songs that we have. Just had difficulty accessing the streaming channels.
BS.Player
No wonder that the BS.Player is one of the players most used on the Internet today.
The quality of their services and the amount of features it offers draws the attention of many users and makes each day more people know about this great player. Music, films, DVDs, radio and television online, play it all with a single free program.
BS.Player also automatically recognizes the codecs and install new features to enhance its compatibility with leading video and audio files. It also recognizes the compatible formats and handles to open them whenever they are executed.
Completely free, BSPlayer has a large file compatibility. Undoubtedly one of the best current options for playing multimedia files.
RealPlayer
Those looking for a complete multimedia player, will have a great experience when using RealPlayer. In addition to performing a
variety of music and video files without any incompatibility problem, has several extra options that make the user experience much more complete.
The main purpose RealPlayer is playing RealMedia format files themselves, in a short time the program has diversified and today this application is capable of playing different media formats without any problems.
The highlight is the philosophy "Social and Portable" . It can easily download any video from YouTube, you can still easily share them with friends through social networks like Facebook, Orkut, Twitter or MySpace.  Another advantage is the ability to convert files to different types of portable devices easily and quickly, without the need for additional programs.
Undoubtedly, RealPlayer is one of the best options available with regard to the reproduction of multimedia files.
GOM Player
Would not it be nice to have a player that combines video, audio, subtitles and downloads all the codecs you need to watch any file with

the quality? Well, this is now possible with the GOM Player, because it offers in all one place.
This application support multiple skins and colors, almost all codecs for playing different multimedia.
GOM Player's performance is good, because it can open files immediately, without lugging a few seconds. However, it shows a serious problem in their scenes search function: when clicking on the video time bar to advance it to a specific part often plays back from beginning.
UMPlayer
The UMPlayer is a music and video player, open source that aims to offer a full multimedia experience.
Those who are looking for a versatile player, easy to use, UMPlayer is an excellent choice. Besides playing most of the audio and video formats today, the program has a number of options to adjust its operation to the choice of each person.
It Monitors over 270 codecs.
The only disappointment in the program is the lack of a pre-configured radio and television online list.
One Response to Top 5 Best Free DVD Player Software for Windows