Top 4 Best free Windows Secure File Deletion Software

October 27, 2012

admin

No comments
I have collected  best and free windows secure file deletion application.
Eraser
Eraser delete files permanently and avoid that they can be retrieved by users in the future. The program is lightweight and, despite not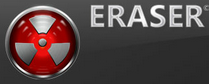 being very intuitive, is easily understood and can generate optimal results for users who wish to perform hard disk outright exclusions.
CCleaner
The CCleaner software is one of the most efficient when it comes to secure file deletion from computer. It removes junk files and invalid registry entries without compromising the proper functioning of the machine. It also facilitates the performance gain in the system. Moreover, it is one of the fastest software category for performing these tasks.
File Shredder
File Shredder is a program whose function is to erase files, so that you can not use recovery software to make them available again in
the operating system. You can choose specific folders and items to delete, it is not possible to analyze the hard drive for files already deleted previously. File Shredder interface is simple and erase file quickly.
Darik's Boot and Nuke
Darik's Boot and Nuke, known also as DBAN, is a program that installs a tool on floppy disks and USB media able to erase the contents of
any hard drive installed on your computer. This excellent tool is not for the inexperience users.