Best Free Multiplayer Games for Android Smartphone

September 01, 2014

admin

No comments
We have listed some of the best and free multiplayer games for android smartphone and tablet. And, You can play offline and online these games with your friends and family.
Clash of Clans (Free)
The Clash of Clans is a game of real-time strategy (RTS) game that puts the player in the head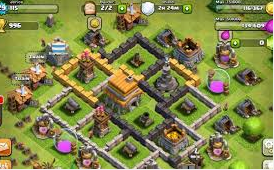 of a small village position. Its mission within the matches, is to make this village becomes a city full of features, all for you to invest heavily in armies and fighting tools, becoming an empire from virtually invincible warriors.
The look of Clash of Clans is very neat. The graphics, although developed in two dimensions, bring strong and vibrant colors, and also present some elaborate textures.
Real Racing 3 (Free)
Real Racing 3 is a game of race full of cars, tracks, challenges and realistic games for lovers of
the genre charts. One of the great innovations implemented by the game is the Time Shifted technology Multiplayer (TSM), which allows you to play against your friends even if they are offline. But how does it work? The game can simulate the performance and expertise of your friends on the slopes and apply it to their opponents in identical conditions.
Thus, you are always playing against real opponents, even if they are offline. The technology works even if you do not have any friends registered in the game, because the game will always add elements of other real players to their opponents. It is a great leap forward in artificial intelligence technology.
Modern Combat 5: Blackout (Paid)
Modern Combat 5: Blackout is the latest release from one of the most acclaimed FP
S franchises in the mobile world. With an immersive single player campaign and dozens of improvements to the multiplayer mode, the title is a sure buy for fans of the genre.
The story that packs the events is quite dramatic, because everything starts with a terrorist to attack famous city of Venice. As usual, your mission is buckshot down the enemies and unravel the mysteries behind the attacks that are happening in various parts of the world.
Raging Thunder 2 Lite (Free)
Raging Thunder 2 Lite is very cool. Its graphics are well done, as are the sound effects. This race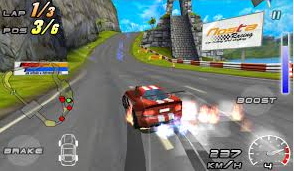 can be played in Single Player or
Multiplayer mode with other Internet users. Before you begin, it is recommended that you create your user clicking the Profile option (Profile). You can use your Facebook user, if desired. Then go to the options of the game to set the controls.
Dungeon Hunter (Paid)
If you're a fan of Dungeon Hunter series, the fourth installment in the franchise brings some
minor new features and a new story with complex events to immerse you in the action.
The control scheme remains excellent, allowing you to hold the gadget horizontally like a video game control. Thus, you can control the character more easily, using only his thumbs to interact with the commands.