Best Free Fun Android Games For Smartphone

September 21, 2014

admin

No comments
We have collected some of the best and free  fun games for the android devices (Smartphone and tablets), where you have to use you hand and eye reflex, and judgement skills.
3D FREE BALL
3D FREE BALL is a game of balance and skill that puts you to guide a ball into a three-dimensional world full of obstacles, slides, coins and precipices.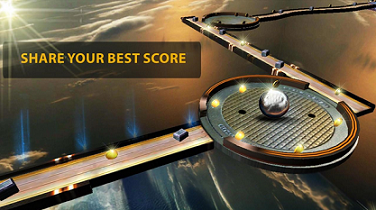 The goal is to catch all the bonuses you can get and survive until the end of the phase.
Unlike other games of this genre, the control scheme does not require you to tilt the gadget in the desired direction, since there is an analog D-pad on the bottom right of the screen that takes care of all movements corner.
At first, there is only one stage available. You need to overcome the levels progressively for the next release. However, you can unlock all stages through a microtransaction.
SpeedX 3D
SpeedX 3D is a game of skill and quick reflexes that puts you to cross dimensional scenarios filled with obstacles and light effects. At first, the
cylindrical environment facilitates dodge obstacles, but the scenery changes dynamically, making everything more complicated and fun.
The control scheme is completely based on the accelerometer. To change direction, simply tilt the gadget to the right or to the left. You should be careful not to move the device in the first seconds before starting a challenge because that is when SpeedX 3D calibrates the sensor.
aTilt 3D Labyrinth Free
aTilt 3D Labyrinth Free is a game of three-dimensional mazes to solve moving the device. The app uses Android's accelerometer to move the ball
around the screen as the device is touched.
When you click Play, select the Built-in mpas, option to open the maps that are already in the application. The other options correspond to the maps you can even create options or to download from the developer's site – created by other users.
Grabatron
Grabatron is a game that satisfies a desire of many gamer. In the title, you take control of an alien spacecraft whose purpose is to invade the planet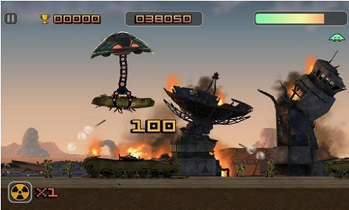 Earth, and to achieve it, you must destroy everything and everyone that cross your way.
But obviously, the Terran will not just watching as you destroy everything: the army and police all attack you with full force. To defend and continue on your mission, you get the help of a kind of flexible mechanical arm: with him the ship can take almost any object or person and throw it.
Escape From Rio: Blue Birds
Escape From Rio: Blue Birds happens just before the start of the second
film. Here, Blu and his family are faced with an incredible challenge and needed all possible help. Its mission is to cross the Rio de Janeiro dodging all obstacles that appear along the way. Also, you need to collect many gold coins to increase your score and purchase valuable power-ups.