Best Free Android Strategy Games for Smartphone

September 03, 2014

admin

No comments
Here we have best and free strategy games for android smartphone and tablets. If you like strategy games we have some of the top games for your hand held android devices.
Clash of Clans
Clash of Clans is a strategy game that pits two groups facing each other: workers in a village and the Goblins. The title follows the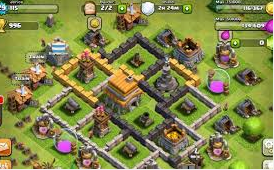 style of tactics in real time (RTS), so you will not have to think about what turns should do. The idea is that you can either attack enemy villages, as well as the freaks can come without warning, set off towards the city. Therefore, we must be smart.
Castle Clash
Castle Clash is a game of strategy and war developed exclusively for devices with Android system. The Castle Clash brings several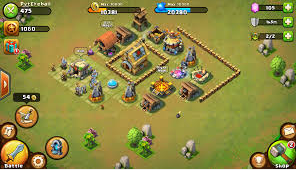 different buildings and you must develop everything with intelligence, as each building is responsible for something within their civilization. That touch makes the development of the games entirely by the player, who must be smart in time to add new gold mines or invest in a lot of soldiers, for example.
Great Big War Game
Following the same expressive and fun mechanics that made success in Great Little War Game,
Great Big War Game continues the franchise with style and fun. The title of Rubicon Development is great for lovers of military strategy seeking a casual title that does not require complicated commands.
The graphics engine is exactly the same version of Little, bringing a 3D polygonal world with colorful textures, and expressive animations. The cartoon style and the nonsense mood remains the hallmark of the work, which impresses with great resolution, even when the zoom is at maximum.
GTA III
Who is a fan of GTA III will find the Android app a great gaming option. The game is very faithful,
with history, scenery, missions and everything that you know, in an excellent version.
The central character decides to rob a bank with his girlfriend, but ends up in an armed ambush by her and arrested by police. To be transported to another prison, an attack by a gang to free prisoner ends up leaving the free character.
To survive, he must enter the dirty game in town, doing little missions for mobsters, stealing and killing to get money. All this to achieve their expected revenge against his ex-girlfriend.